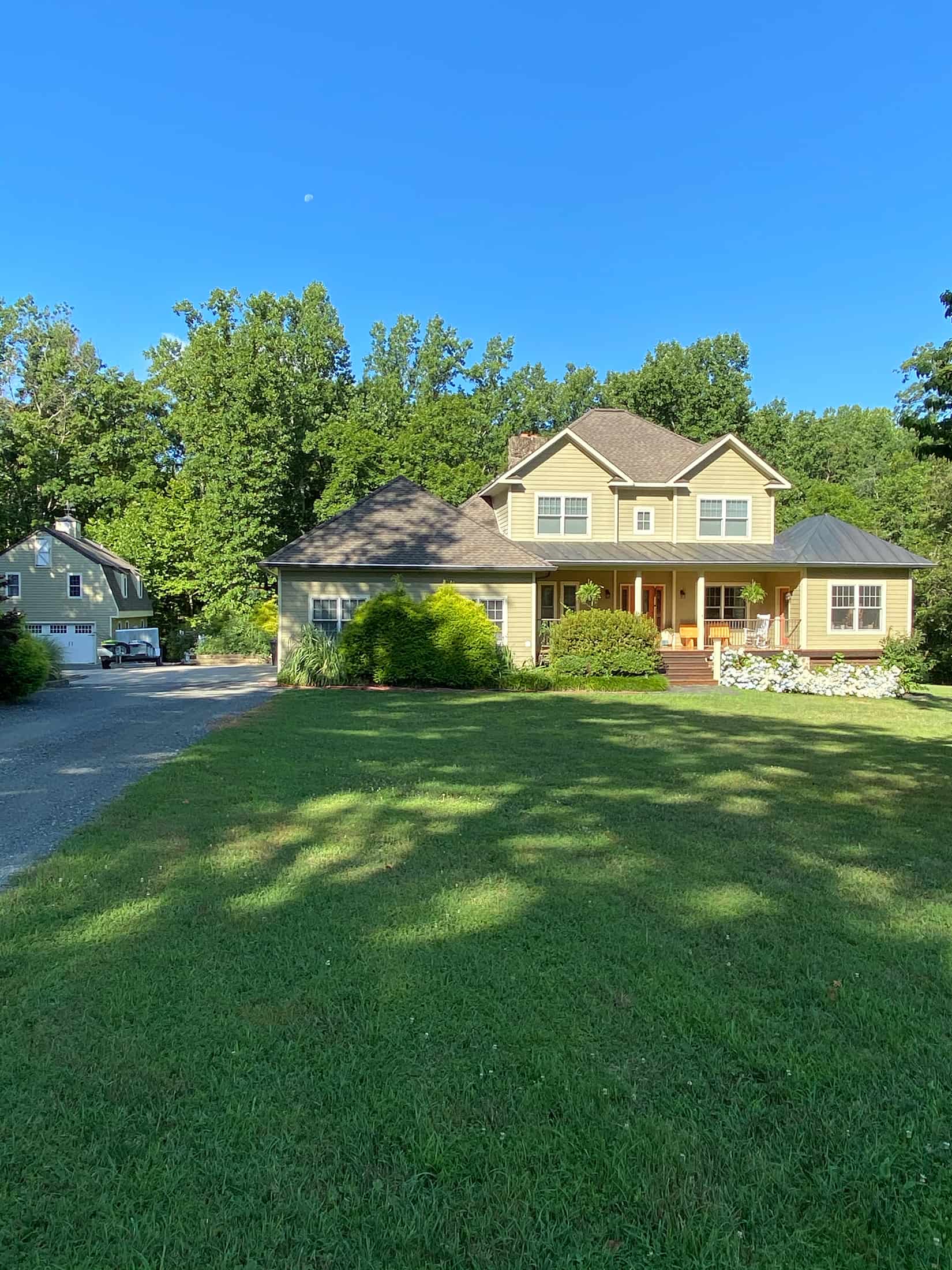 CHARLOTTESVILLE / EARLYSVILLE, VA
1 mile from the Rivanna Reservoir, 2 miles to CHO Airport
4 Bedrooms, 3.5 baths, art studio, recording studio, office, finished basement, 2-car garage
2 Bedrooms, 1 bath, 2-car garage
Surrounded by 70 wooded unbuilt acres
CHARLOTTESVILLE / EARLYSVILLE, VA
1 mile from the Rivanna Reservoir, 2 miles to CHO Airport, 5.5 miles to UVA
4 Bedrooms, 3.5 baths, art studio, recording studio, office, finished basement, 2-car garage
2 Bedrooms, 1 bath, 2-car garage
Surrounded by 70 wooded unbuilt acres
A Picturesque Home In a Country Setting With All the Conveniences of Urban Living
Tranquility & Proximity is the epitome of tranquil country living, conveniently located 8 minutes from the Charlottesville Airport and Hollymead Shopping Center, 13 minutes from University of Virginia and 18 minutes from the Historic Downtown Mall.
The property features a large guest house, 4 car garages, landscaped gardens, and a beautiful saltwater swimming pool on a 5 acre oasis protected by a private laneway and surrounded by over 70 unbuilt wooded acres. It is ideal for anyone looking for ultimate privacy and convenience.
Tranquility & Proximity was built in 2003 by its owner, a third generation builder, who has lived there with his family since. The construction is of the highest quality materials and superior craftsmanship and would impress even the most fastidious buyer. The house features details such as genuine fieldstone foundations and chimney, gas and wood fireplaces, copper porch roofs, reclaimed heart pine and Ipe decks.
Unique elements include a beautiful art studio, a professional sound studio, a spacious office, and a versatility of design that could accommodate almost any lifestyle.
Minutes from the Rivanna River and Reservoir, with adjacent bike and walking trails, Tranquility & Proximity would appeal to anyone seeking to get away from the hustle and bustle, but maintain easy access to all the conveniences of urban living.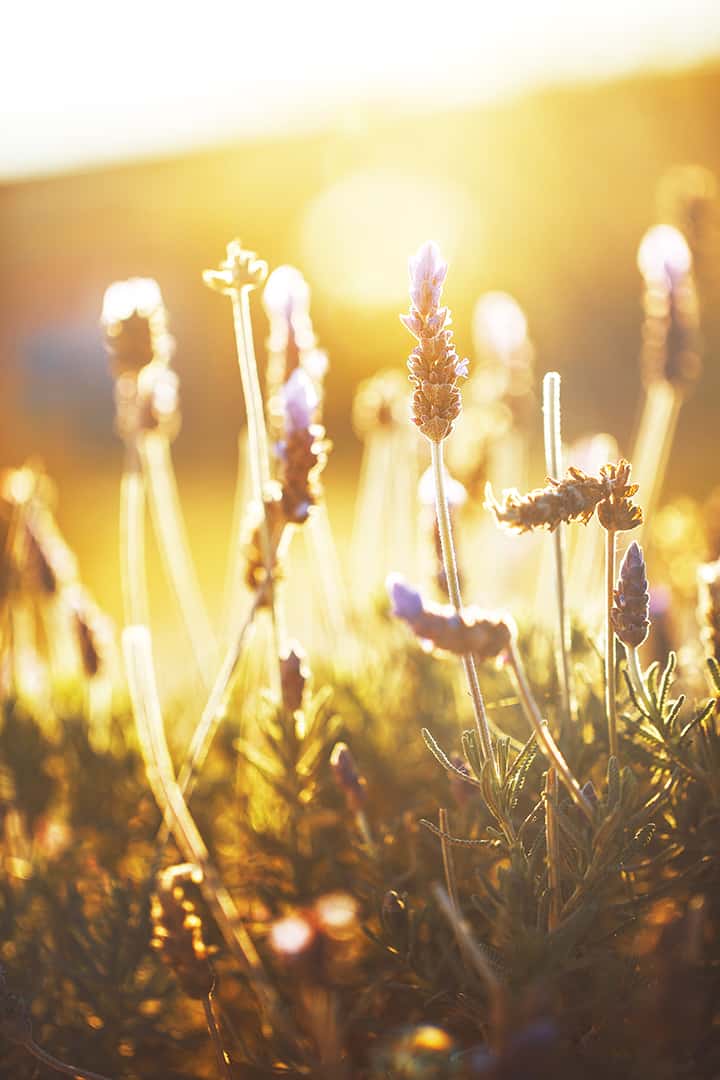 Discover
Guest House
Reminiscent of a beautiful country barn, this stunning complement to the main house is trimmed in copper and has a beautiful cupola atop the double pitch Dutch style roof. A functional hay pulley sets off the front of the building. This structure provides another two oversize car spaces behind belt-driven "Carriage House" doors with glazing. This second climate-controlled double garage provides a large amount of storage. 
On the first floor, ceramic tile entry leads directly to the downstairs bedroom or the second-floor stairwell. The downstairs bedroom is carpeted and has access to a large 12'x12' external deck and grassed area. There is a large utility room that houses the whole house water filter system that provides crystal clear drinking water to every faucet.
Upstairs is a beautiful airy space featuring 9' ceilings. The large upstairs bedroom has multiple windows and features bamboo wood floors as does the remainder of the upstairs area.
The guest house has a full laundry (with front loading washer and dryer), large tiled bathroom with full bath and shower, a large living room, a large kitchen (with all amenities inc. dishwasher) with loads of cupboard space.
Fully conditioned with a two-stage York heat pump, this 2-bedroom apartment could house occasional guests, staff, family members, a tenant, or is a great AirBNB opportunity.
At the rear of the Carriage House is a large open undercover storage area for gardening tools and equipment. This provides some covered area for miscellaneous items, out of sight but handy.
Discover
Salt water Pool, Playground, Treehouse & Zipline, Mountain Bike/ATV Track
IN-GROUND, HEATED SALT WATER POOL*
Extremely low maintenance, automated salt water pool. The pool features a solar heating system and a 250,000 BTU pool heater located in a separate pump house. These systems complement each other and can keep the pool at a warm 85 degrees without any effort. The maintenance on this pool typically represents less than 10 minutes a week and the quality of the swimming experience is excellent with no chlorine to contend with (negligible chemical costs). The pool has an automated pool cleaner and solar cover that convey with the house. The pool is surrounded by an aluminum/stainless steel safety fence and a beautiful garden.  Whether it's the little kids playing in the shallow end, teens diving in the deep end, or the adults enjoying a cocktail simply dangling their feet, the pool makes a great setting for those long summer days. The pool also includes water features.
PLAYGROUND
Custom-built 'treehouse' playground with two swings, a double rocker swing, stainless steel slide, sun sail, all set in a deep wood chip base. Ideal for the kids or grandkids. 
TREEHOUSE AND ZIPLINE
A small treehouse with a 250-ft aircraft-grade (1,200-lbs!) stainless steel zip line makes for fun for all ages. This zipline is incredibly sturdy and has secondary safeties fitted.
MOUNTAIN BIKE/ATV TRACK
The property is rimmed by a half-mile, full car width track that allows for mountain biking, ATV's, or motorcycle fun. Or simply walk the trail after dinner and enjoy the parklike setting that surrounds your property.
* Denotes use of energy-efficient, sustainable, environmentally friendly, low impact products or materials
811 Millers Cottage Lane, Earlysville, Virginia